About the lbc
the lotus bloom co. offers bridal separates and tulle skirts for all of your special occasions. With a personal love for simplicity uniquely paired with  fabulousness, self-taught designer Keisha Ransome continues to share new inspiration for wearing tulle. She attributes her design approach to her professional training as a civil engineer and city planner, specifically her role as a consultant relating small details to large projects. 
Keisha uses a similar approach with her designs, which helps her understand how individual layers of tulle can be used to develop a beautiful tulle garment. Tulle is her preferred medium, therefore all of the lotus bloom's offerings are handmade from tulle, including everyday skirts, bridal skirts, capes, boas, and veils.
Appreciation for the lotus bloom co.'s designs has been shown in The Knot Magazine, Brides, Baltimore Weddings Magazine, Etsy, BmoreArt, and Buzzfeed. Each piece is made-to-order in a petite atelier in Baltimore, MD.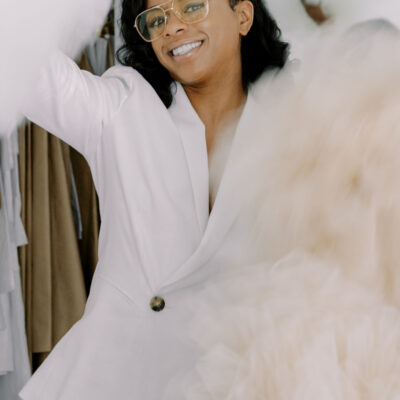 Services
1.
Slow fashion over here baby. Garments go into production after orders are received. That means your order was made just for you.
2.
Each garment is happily constructed in Baltimore, Maryland. The hometown and residence of the owner of the lotus bloom co.